Posted by Team on 13th Sep 2023

Empowering Landlords with Knowledge and Best Practices
Introduction
Being a landlord can be both challenging and rewarding. For rental property owners, there are plenty of opportunities to generate passive income and invest in real estate. At the same time, professionals in this position are faced with legal obligations and various responsibilities that may produce potential hurdles. In this guide, landlords will be presented with the knowledge and best practices essential to navigating the landscape of property management successfully.
---
1. Finding Quality Tenants

Having reliable and responsible tenants is the dream of every landlord, and there are several ways to make this dream an attainable reality. Conducting a thorough screening process for potential tenants is crucial to ensuring best outcomes. Background checks, credit history verification, and previous rental references should all be included in this process. With careful consideration and research, landlords can decrease risk of future problems such as property damage, rental payment defaults, and legal disputes.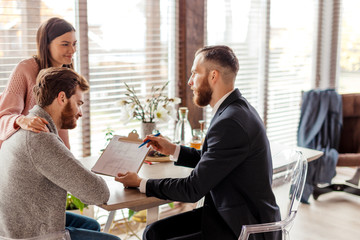 ---
2. Understanding Legal Obligations
Governing practices vary for landlords and tenants based on location and case-specific scenarios. For this reason, it is important to be aware of the laws and regulations within the area of residence. Understanding tenant rights, fair housing laws, eviction processes, and security deposit regulations assist in the protection and best-interest of both landlord and tenant.
---
3. Property Maintenance
For Property Owners, tenant retention and maintaining investment value are factors used to measure success. One way to ensure success in these areas is to conduct property inspections periodically. The sooner issues are caught and addressed; the less likely major issues are to occur. Overall, these inspections can result in perceived property (and Property Owner) integrity which in-turn decreases the risk of vacancies.
---
4. Effective Communication
Being a proactive communicator is another way for Property Owners to foster goodwill between themselves and their tenants. When landlords prioritize responsibilities like responding to questions, concerns, and repair requests that tenants have, they ultimately elevate the tenant experience and foster a sense of trust. Open communication is central to the landlord-tenant relationship.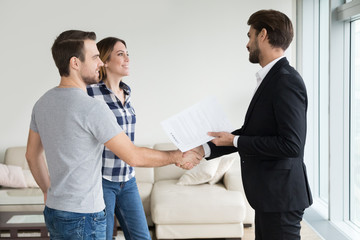 ---
5. Financial Management and Rent Collection
As important as rent collection is for rental property business, having a streamlined collection process is critical to ensuring a steady cash flow. Maintenance of financial records such as income and property expenses have also proven helpful for tax purposes and financial planning. Essentially, having detailed and efficient processes for financial dealings can be an invaluable asset to Property Owners.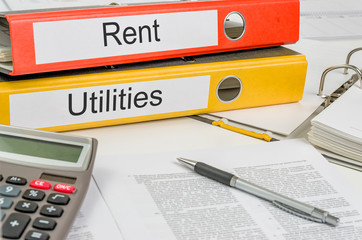 ---
6. Dealing with Difficult Situations
Despite thorough screening processes for tenants, there are still instances of late payments, property damage, or disputes with tenants. No system is 100% full proof. When these problems arise, it is imperative to face them professionally and with empathy for tenants. Landlords with clear, effective policies in place are better able to navigate these setbacks when they come along.
---
7. Insuring Your Investment
Life happens. Whether it be an unforeseen event like a natural disaster, or an accident that is simply out of our control. In these moments, it is better to be prepared ahead of time. For Property Owners, this comes in the form of insurance coverage, such as landlord insurance. Requiring tenants to carry renter's insurance is a step further in safety, ensuring that their belongings are protected.
---
8. Long-Term Planning
Landlords need to consider the future for continued success. Strategic planning around rental properties is a great way to sustain business and profitability. Evaluating factors like rent adjustments, property improvements, and potential expansion are all worthy of goal setting and progress tracking.
---
Conclusion
Being a landlord is both an art and a science. In understanding industry best practices, seeking out knowledge in the field such as the ever-changing legal landscape, prioritizing property maintenance, and cultivating healthy relationships with tenants, being a Property Owner can be incredibly rewarding, both personally and financially.
The articles and other content contained on this website/blog are provided for informational purposes only and should not be relied upon for any purposes. While it is our goal to provide you with up-to-date, relevant and useful information on a wide range of topics, we make no representations or warranties of any kind, whether express or implied, concerning the reliability, suitability, completeness or accuracy of any of the information made available on this site. The articles and information contained on this site are not intended to provide legal, accounting or other professional or business advice and should not be treated as a substitute for the advice of a professional with knowledge of the facts and circumstances of your specific situation. By accessing this site, you agree that you will not seek to hold E.C. Barton & Company or any of its affiliates liable for any losses or unanticipated costs or assert any other claim based on your use of this site or on the reliance on the content contained herein.