Store Location
Online purchases disabled
Home Outlet Newsletter. Sign-Up. Stay Informed.
---
---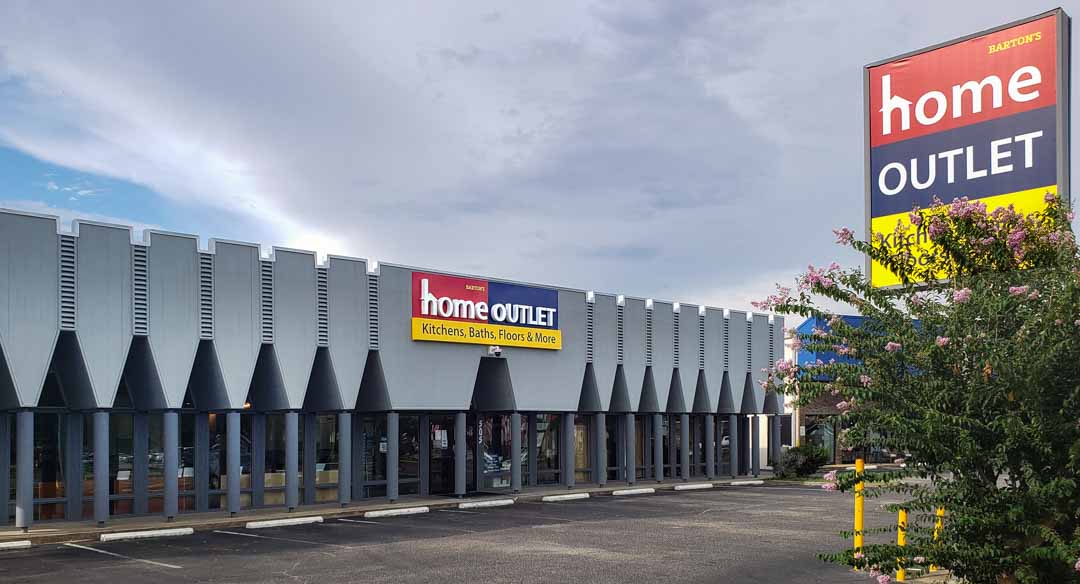 Home Improvement Retailer in Fort Walton, FL | Kitchens, Baths, Floors, Doors, and Windows
Looking for a home improvement retailer in Fort Walton, FL? Look no further than Home Outlet. We have everything you need to improve your home, from kitchens and baths to floors, doors, and windows.
We offer the Guaranteed Lowest Price on quality products, so you can be sure you're getting the best value for your money. We also have one of the largest selections of in-stock cabinets and flooring, so you can find the perfect look for your home.
Our team of experienced professionals is here to help you every step of the way. We'll work with you to create a plan that fits your budget and your needs. And we'll be there to answer any questions you have along the way.
Visit your 100% employee-owned Home Outlet or call us today to learn more about our home improvement services in Fort Walton, FL. We'll help you transform your home into the dream space you've always wanted.
---
Kind, knowledgeable, and so willing to help...
Our son referred us to Z(Ziad) after he remodeled his kitchen. Our daughter worked with Z to design her home in Quincy in 2018-19. Finally, we used Z's expertise to design our beautiful new kitchen. He helped us immensely with the layout, had the cabinets assembled and stored while we renovated. He checked and double checked measurements so the every detail was considered. Installation was a breeze! When we made a mistake cutting the microwave vent and changed the cabinet, he ordered it promptly. All of this took place from December 2020 to April 2021. Today we returned extra tile with no issue and purchased a new exterior French door. Having done MUCH business in other home improvement stores, we continue to return to have Z assist us. He is kind, knowledgeable, and so willing to help. That has never happened before! Thank you. 
-Linda L. Brockton, MA