Store Location
Online purchases disabled
Home Outlet Newsletter. Sign-Up. Stay Informed.
---
---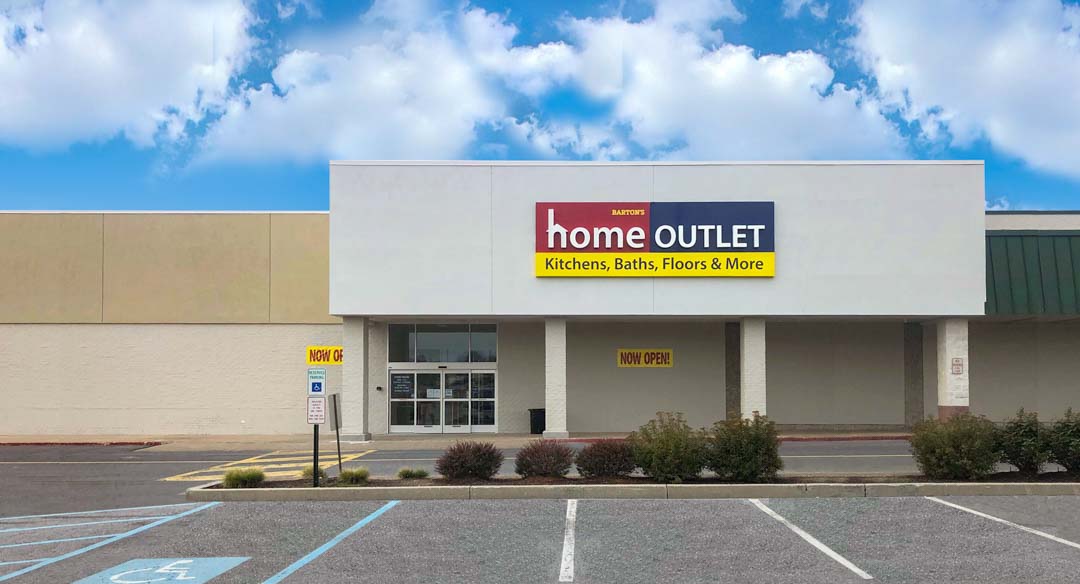 Harrisburg, PA Home Outlet: Your Home Transformation Destination
Welcome to our Harrisburg, PA Home Outlet, where home transformation takes center stage. Strategically located at Exit 48 off I-83, next to the Burlington Store, our store is easily accessible for homeowners, landlords, and contractors. Harrisburg is a vibrant city, and we're proud to be part of it. As members of the community, we proudly support Bike a Better Path. Home Outlet is a discount home improvement store and our mission is to provide high-quality products that allow everyone to elevate their living spaces.
Explore a Wide Range of Home Improvement Products
Inside our store, you'll discover an extensive selection of options to enhance your home. We specialize in kitchen cabinets, vanities, vinyl plank flooring, doors, and windows, ensuring you have access to everything you need for your projects. Our seasoned staff is here to assist you every step of the way, from expert design services to accurate project estimates. Our budget-friendly custom-look kitchens, featuring Fabuwood and KithONE, enable you to create a dream kitchen without breaking the bank.
Your Home Remodel Partner
At our Harrisburg, PA Home Outlet, we're more than just a store; we're your partners in achieving the home of your dreams. As 100% Employee-Owners, your satisfaction isn't just a priority; it's our driving force. We understand that your home is a reflection of your personality and comfort. That's why we offer a diverse range of products and services to ensure your vision becomes a reality. Whether you're seeking budget-friendly options, free design services, or top-notch quality, Home Outlet serves as the place to create a home that truly resonates with your unique style and needs.
---
Kind, knowledgeable, and so willing to help...
Our son referred us to Z(Ziad) after he remodeled his kitchen. Our daughter worked with Z to design her home in Quincy in 2018-19. Finally, we used Z's expertise to design our beautiful new kitchen. He helped us immensely with the layout, had the cabinets assembled and stored while we renovated. He checked and double checked measurements so the every detail was considered. Installation was a breeze! When we made a mistake cutting the microwave vent and changed the cabinet, he ordered it promptly. All of this took place from December 2020 to April 2021. Today we returned extra tile with no issue and purchased a new exterior French door. Having done MUCH business in other home improvement stores, we continue to return to have Z assist us. He is kind, knowledgeable, and so willing to help. That has never happened before! Thank you. 
-Linda L. Brockton, MA