Windows, Exterior Doors, & Interior Doors
We have high-quality doors and windows for sale that will help you feel more connected with nature. Whether you want to watch the birds or enjoy having your guests make a grand entrance, Home Outlet has door and window solutions that will complement the style of your home. High-quality products. Guaranteed Lowest Price.
When planning a home improvement, windows are an excellent way to spruce up the old and create a fresh, new space. As your trusted home improvement outlet, we carry materials to suit any style, including wood, steel, and fiberglass. We have interior and exterior doors for sale that can be fitted with handsome hardware such as handles, pulls, knobs, and deadbolts that will make your doors stand out from the rest. We aim to be your building supply store of choice, and we carry the right doors and windows to make any home improvement dream a reality. Browse our products below to find the perfect doors and windows for your project at Home Outlet. Special financing. Endless inspiration.
Windows
Vinyl Windows
Our energy-efficient vinyl windows come in a wide selection of styles and sizes and do not fade in sunlight.
Aluminum Windows
Available in select markets, our in-stock aluminum windows come in various sizes with or without grids.
How to Measure
When it's time to replace the old windows in your home, we can help you figure out what sizes to purchase.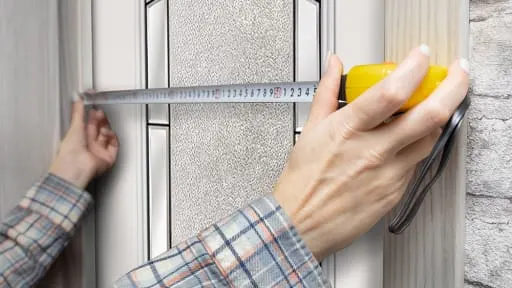 How to Measure for Replacement Doors
It's not as hard as you think! These simple measurements and observations will help you find the perfect door for your application.